Winter Check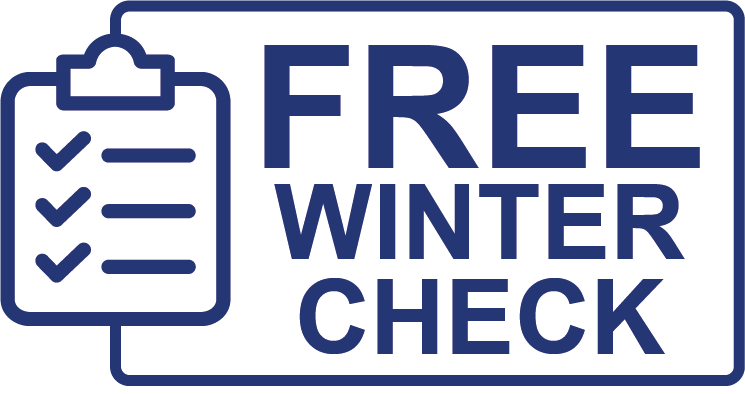 Free Winter Check
Avoid breakdowns and keep your car running smoothly with our free winter check.
Call us on 02380641672 to book your winter check.
What is included in a winter car check?
To give you piece of mind during the winter months we'll check the following items free of charge:
Tyres - the condition of your tyres will be checked to ensure you stick to the road in wet and icy conditions.
Battery – Batteries struggle on freezing mornings. We will test the battery's charge to make sure your car can start and get you on the road.
Antifreeze – Essential to ensuring the radiator does not freeze. We'll check the strength and fluid levels.
Wiper blades - Wipers are more likely to be damaged in winter months when the blades freeze to the windscreen. We'll check for splits and other damage.
Windscreen wash system - we'll check this is operating correctly and the level of screen wash, topping up as necessary.
Light bulbs – With the long dark evenings, you're more likely to need your lights - we'll ensure you are made aware of any faulty or broken bulbs and can replace these for a small charge.
MOT due date - an annual legal requirement and one that's easy to forget so we'll remind you.
Once your check has been completed our technicians will discuss the report with you and provide help and guidance if any elements do not meet the safety requirements. We will not proceed with any remedial work without your prior agreement so our free check is exactly that.
How long does a vehicle safety check take?
Depending on the type and model of your car, a vehicle health check can take anywhere between 30 minutes to an hour. You can either wait in our reception area or we'll let you know once the health check is completed.
Valid until December 23rd 2023.