Sales, Servicing, Pre and Post Purchase Inspections

Thinking of selling your Porsche. Call Lisa 02380 641672

Servicing and Maintenance - Inspections and Upgrades

Volkswagen Servicing inc Transporter T4, T5 & T6

Welcome To Brookspeed Automotive

We are Open for Servicing and Breakdowns, plus Sales under Covid protocol.
Welcome to Brookspeed




Brookspeed are here to help you with any of your vehicle needs.
Breakdowns, servicing, maintenance and MOT's.

COVID-19 We have strict measures in place to safeguard customers and staff. We can inform you of these at the time of making a booking. For customers wishing to register their visit to Brookspeed via the NHS COVID-19 app, QR codes have been placed on the entry and reception to facilitate this.

Monday to Friday - 08:30 to 17:30, Saturday - 09:00 to 14:00, Sunday - Closed.

If you have any questions or need advice on your vehicle please call: 02380 641672 or email: info@brookspeed.com. We will reply to you as soon as possible.

Kind regards
Martin Braybrook.

Hampshire's leading Independent Porsche and Performance Sales and Service Centre.
Servicing and maintaining customers VAG Group cars, Porsche, Audi, VW and Bentley, plus Mercedes.

Please call or email Roz, Lisa or any of our staff with your inquiry.
02380 641672 or info@brookspeed.com

Porsche models: 356, 911, 912, 914, 924, 928, 944, 964, 965, 993, 968, 928, 996, 997, 991, Boxster, Cayman, Turbo, GT2, GT3, RS, Macan, Cayenne, Panamera, Audi, Bentley, Mercedes, McLaren and VW Transporter, T5, T6.

Enquire
Brookspeed Live!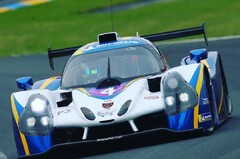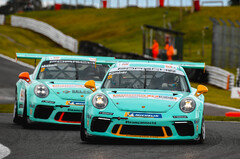 Reviews
This garage is absolutely amazing and have always given me honest advice, looked after my Audi's and I wouldn't go anywhere else now! Lovely people!

Excellent service department run by true knowledgeable enthusiast's, you can now buy your next used Porsche there too.

Great service for MOT and annual service for my much loved Boxster S. I had an issue with the battery a while back and they advised over the phone before dispatching a technician to my home to resolve the issue. Took a donation only for their efforts - fantastic service and I thoroughly recommend for anyone who loves their car. They will too!

Really pleased to find this Porsche specialist- they are very knowledgeable and went to a lot of trouble to explain what needed to be done. Technician was very clear when he explained and showed me under my Boxster what required attention and certainly was not there to find work, more so to save me money! The office staff were so helpful and really friendly too. The owner of the business was happy to spend time with me as well so in a summing up I'd say that I would highly recommend this c...

Read More

Just got car back from major service - very thorough inspection of car. Staff very friendly and informative. I was kept up to speed and consulted always beforehand if some unexpected parts were faulty and had to be subsequently replaced. Never seen a cleaner car when I picked it up too! Outstanding service!

I got my first ever Porsche (a 2001 boxster) a little under a year ago. Whilst I did not get this car from Brookspeed, I visited them for some "novice" advice. Considering I had not made an appointment/did not get my car from them, they were brilliant and were very attentive and very objective. Having spent a great summer driving this car, I've been back to them over the summer to get an indicator stalk replaced/fitted, have a new exhaust and, more recently, following my MOT advisories, had new ...

Read More

I'm lucky enough to have been the proud owner of a 2001 986 for three years now and have been using Brookspeed throughout my ownership. From the initial pre-purchase inspection (which helped significantly with the negotiation with the dealer); minor and major servicing; to my most recent exhaust fit. Dealing with them has been a real delight; Martin, Ian, Janine, Jason, Simon and the rest of the workshop crew are all very friendly, professional and willing to help and offer sensible advice whene...

Read More

I've been using Brookspeed for about 5 years now, initially to maintain (And then sell on my behalf) my 996 Turbo and now to maintain and upgrade my current 996 Carrera 2. Over the past 5 years they have always been there with a friendly greeting (Janine is just fantastic!) and boundless help, advice and experience and I've always found them to go beyond my expectations (Despite always handing me invoices that seem to be slightly less than I had been expecting!) An example of this service was wh...

Read More

This is a very professional company and very reasonable in their pricing. Office staff are very welcoming- particularly Janine and her colleague who are a credit to the company, being so helpful. Full service on our Porsche was well done and in time frame given. We will certainly use Brookspeed again.

I have been customer of Brookspeed for nearly 4 years now, being the fortunate owner of firstly a 997 turbo S & 991 GT3. I would like to share my experience and thoughts on Brookspeed, and I would also like to say that I was initially recommended to Brookspeed from a good friend. Apart from the general servicing, inspections and parts replacements over the time period, which has been outstanding throughout. Brookspeed went above all expectations on two occasions, firstly providing me with de...

Read More